What to Ask When Hiring a Tree Service
Posted on January 27, 2017
If you are in need of tree removal, tree pruning , hedge trimming or any other tree care related services you will likely be calling a local tree service. There are many tree services out there that do not operate up to today's current industry standards, here are some tips and questions you should ask to ensure you are getting the best value and the services of a reputable and professional tree service company.
Do they have certified arborists on staff?
Much has changed in the tree care industry in the past 10 years regarding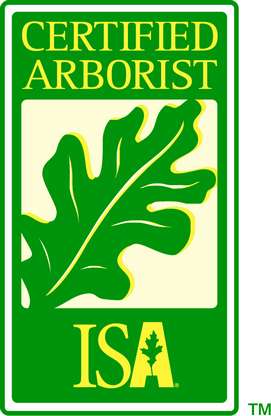 safety and advancement in tree care techniques such as rigging and pruning. With this knowledge has come formal education and the ability for one to become a certified arborist (What's an arborist?). However, many tree companies have staff who may have been in the industry for a long time but who may not have recieved formal education and who may not possess an arborist certification. Hiring a tree service without a certified arborist can result in improper pruning techniques that may damage or kill your trees. Unfortunately, the negative effects of improper pruning may not become evident until long after the tree service who did the work is gone. For this reason it is important to always ask a tree service you are considering hiring if they have certified arborists on staff. If they do not, you are better off finding a reputable tree service with arborists on staff.
Do they carry the proper insurance?
The tree care industry is inherently dangerous. Due to the potential risk of injury to workers or onlookers or damage to property, any reputable tree service will carry adequate insurance. Here in Vancouver a tree service should carry a minimum of 5,000,000 general commercial liability insurance for protection against damage to property as well as full WCB coverage for their employees to protect against work related injuries. When hiring a tree service, always ask if they carry this insurance. If they do not, call a different tree service that does.
Will they provide a written or printed contract detailing the agreed upon work?
Always ask for a written or printed work order detailing the agreed upon work to be done for the given estimate. This will ensure that both yourself and the tree service are on the same page and will help avoid hidden costs or surprises such as finding your hard full of fire wood after thinking it would all be gone. This leads to the next question.
Do they include removal of all debris and firewood?
Before agreeing on a job with a tree service make sure to ask if they remove all the debris and or the firewood. Most commonly a tree service will remove all the branches (they are generally ground into mulch using a wood chipper) but will leave the fire wood (generally the trunk of the tree as this can not fit through the wood chipper). If they are leaving the firewood, are they going to cut it into firewood size pieces, are they going to stack it for you? Generally when the firewood is removed, this should include bucking (cutting) the firewood into pieces approximately 12″ – 16″ in length and neat stacking of the wood. Some less reputable companies may even try to leave all the debris in what is known as a "leave debris" job. This is why it is important to have it clearly stated in the contract whether or not the removal of the debris and firewood is included in the price of the job.
How will they perform the tree care operations?
It is always a good idea to ask how they will perform the tree care operations. This gives you an idea whether or not they have the expertise and equipment for the scope of the work. There is a very big difference in expertise, capabilities and equipment that is utilized by a landscaper pruning a 15′ plum tree compared to a climbing arborists removing a 100′ or taller evergreen from beside your house.
Will there be any damage to your yard or property?
It is quite common for a tree service to perform a tree removal and in the process leave large dents or holes in your yard from where the sections of wood have landed. There may also be other shrubs or landscape features in the surrounding area that may be damaged in the process of the tree removal if due care is not taken. Some tree services may tell you this is just part of the job but this does not have to be the case. The large holes are made when large rounds of wood are dropped from the tree onto the yard below. However, if the tree service you have hired has skilled climbing arborists, they can use rigging techniques and some specialized equipment to lower the rounds to the ground in a slow, controlled manner. This prevents or greatly mitigates the damage to the yard below.
Asking what damage you may expect can help you get an idea of the standards of the tree service you are considering hiring as well as help you legally in the event they they cause damage to your property after having stated that they would not.
Thinking about hiring an arborist or tree service in Vancouver?
Arborgreen Tree Care Specialists is a local tree service servicing Squamish, Lions Bay, Horseshoe Bay, West Vancouver, North Vancouver, Burnaby and Vancouver. Call us today to schedule a free estimate or quickly provide us some information here to find out some more.