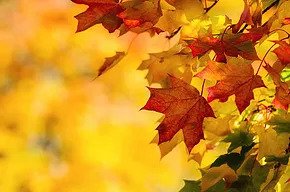 How to Choose an Arborist or Tree Service Company.
Posted on November 17, 2016
When it's time to have a tree removed, tree pruned or a hedge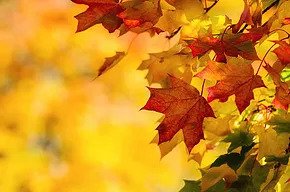 trimmed you might wonder how to go about finding a reputable tree service company. Here are some tips to help you choose a reputable and professional tree service or arborist. Not sure what an arborist is? Read our article what is an arborist?
1) Insurance: 
You always want to make sure any company you hire carries the appropriate liability and Workers Compensation insurance. Request a copy be shown to you before any work is carried out to prevent any potential liabilities or damage to yourself or your property.
 
2) Reputation:
Take the time to check out the reputation of the tree service company you are considering hiring in your local community. A good tree service will usually have positive reviews online. If they do not have reviews, request that they provide you with references of previously satisfied customers.
3) Low Bid:
What's that old saying? "If it sounds too good to be true". A low bid could be an indication of a company that is not operating within the law, e.g. no insurance, unregistered business, no municipal permits or licenses etc. It could also indicate a lack of adequate experience or lack of proper equipment. The tree industry is not cheap and as the saying goes, "you get what you pay for". It is better to pay a bit more and hire a professional tree service company than let an unqualified individual with a chainsaw risk serious injury or damage to your property just to save a few bucks.
4) High Bid:
The opposite of to low a bid is a bid that seems too high, in which case you may want to pass and get another quote. The average day rate in North Vancouver and Vancouver by a fully licensed and insured tree service company is $1800 per day. If you have a job that looks like a day of work and you get a quote for $3000 or more, this is too much. That being said, it is often hard to tell how long a job will take to the untrained eye which leads to the next suggestion. How do tree services price their jobs?
5) Multiple Estimates:
The best way to safeguard the previous 2 pitfalls is to obtain multiple estimates to ensure the price you are getting is not significantly higher than the average rate of a tree service in North Vancouver or Vancouver.
6) Avoid Door to Door Salesmen:
A reputable tree service should not need to knock on doors to attain work for their company. The only exception is a brand new business. This may be a chance to save some money and still get professional tree services. If you do choose to hire tree service company who knocked on your door, make sure they are licensed and insured.
7) Use Caution After a Natural Disaster:
Don't allow yourself to be exploited in this situation, it can sometimes be difficult to find a tree service that is not already busy just after a storm has hit Vancouver. If you must hire someone who shows up on your doorstep during this time, ask for their proof of insurance and licensing before proceeding with any work.
8) Make Payment Upon Completion of the Agreed Upon Work:
Never pay for a job in full until the job is complete and to your satisfaction. You may want to avoid making any down payments as well until you have personally met the representatives of the tree service company you are choosing to hire.
Whether you have a tree down after one of Vancouver's windstorms or you require the services of a certified Arborist or tree service, contact us at ArborGreen Tree Care Specialists today for a free estimate or consultation. Your fully licensed and insured tree service for Squamish, Lions Bay, Horseshoe Bay, West Vancouver, North Vancouver, Burnaby, and Vancouver.